 A mobile app that gives you the freedom you need. Keep tabs on your hotel's performance anytime, anywhere, with detailed reports accessible on your mobile device.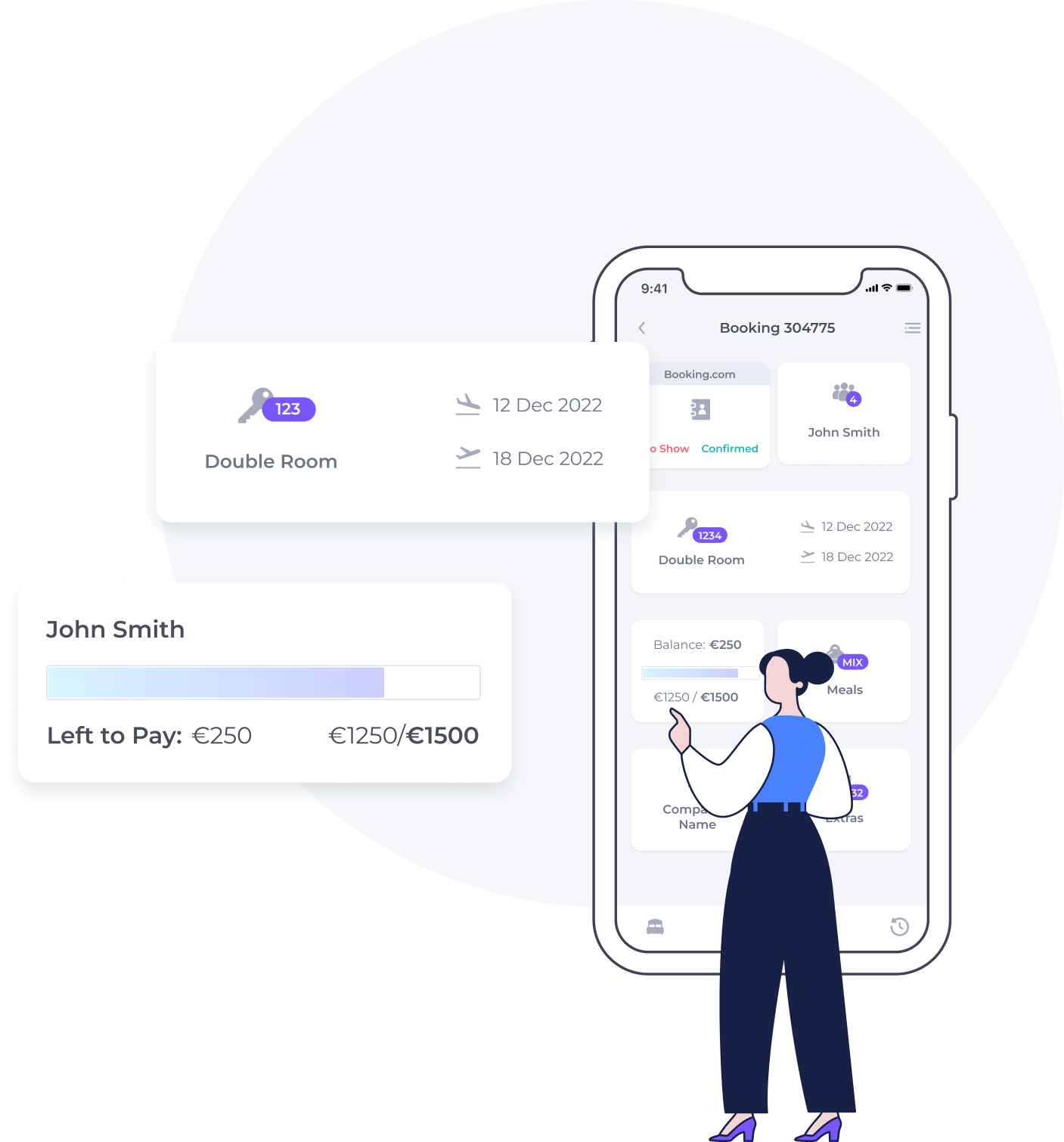 Easy to use
Lightning Fast
Save Time
Automate More
No Office, No Problem
Manage your hotel on the go with just your phone. Say goodbye to office hours and hello to effortless bookings, seamless payments, and hassle-free check-ins. Boost your occupancy with ease by adjusting rates instantly on our user-friendly mobile app.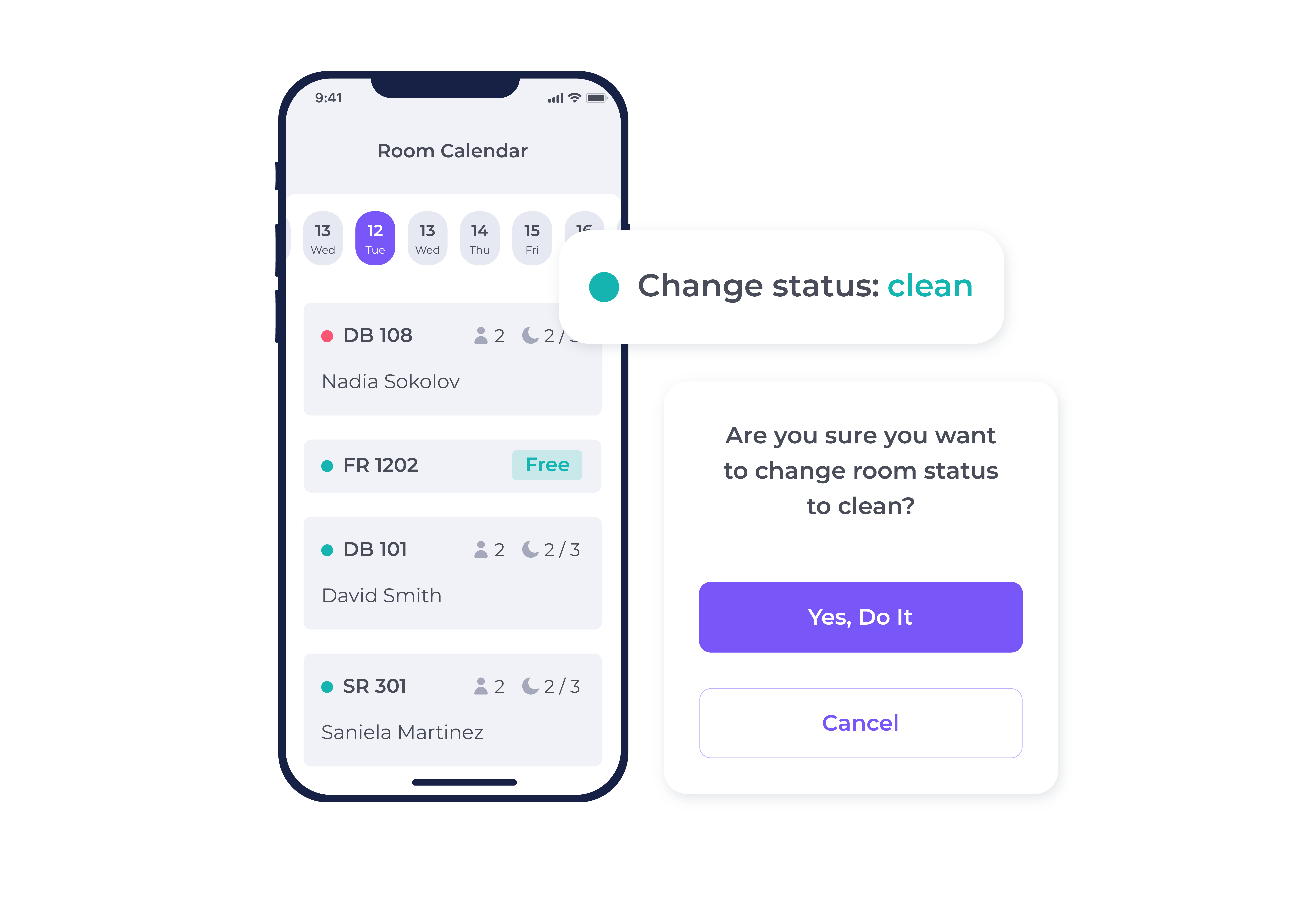 A more efficient housekeeping
Let your housekeeping team update the room status with one click on their phone. Meaning everyone at your hotel knows if a room is dirty or clean in real-time without any calls or messages.
Noovy helps you make your team happier and your hotel cleaner.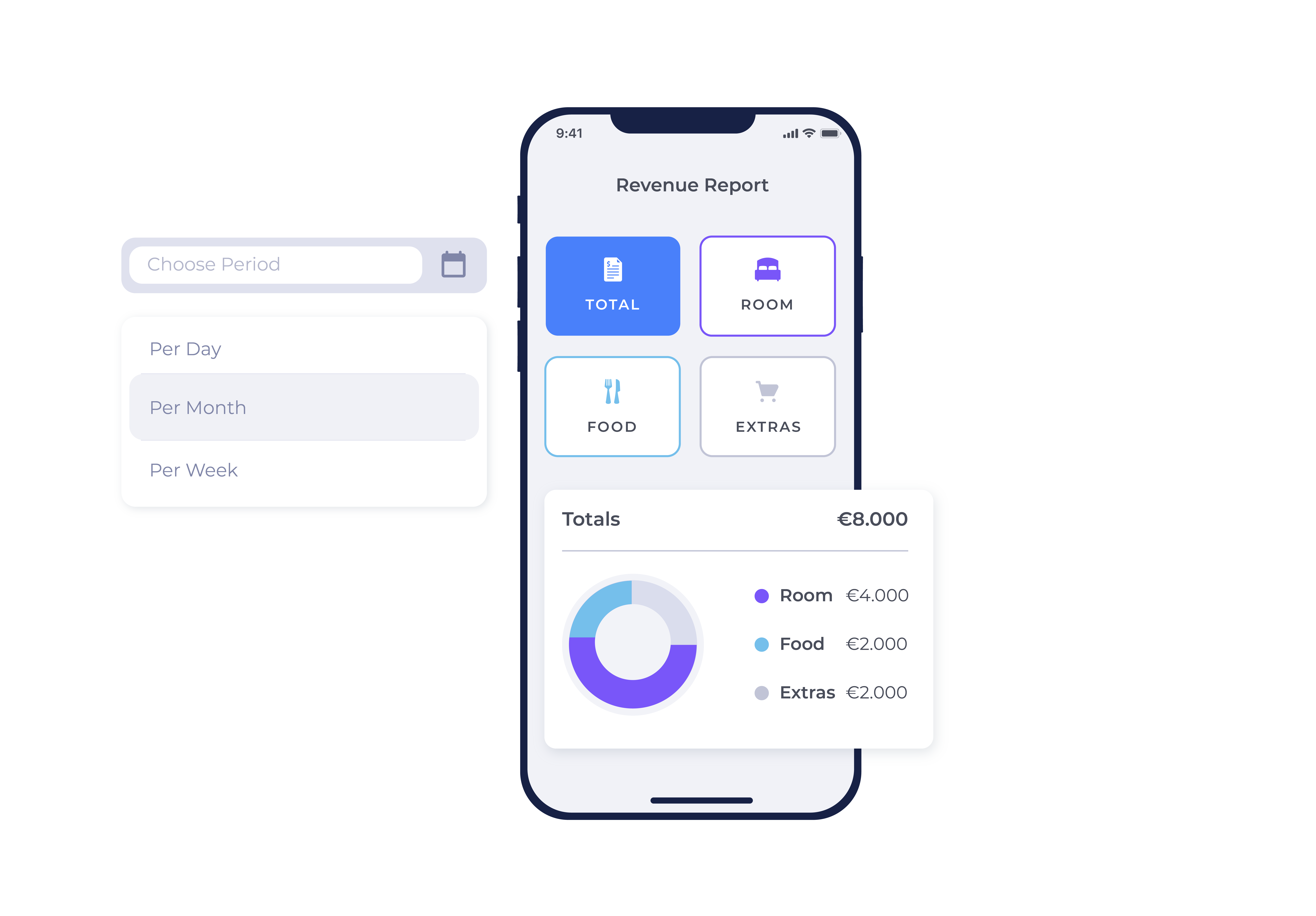 Know what is happening in your hotel, always
How many check-ins do you have today? What was your revenue last night? What is your occupancy this coming weekend? How many cash payments did you receive last week? You can access all this information and much more at any time and from anywhere, it's all on your phone now.
More amazing features!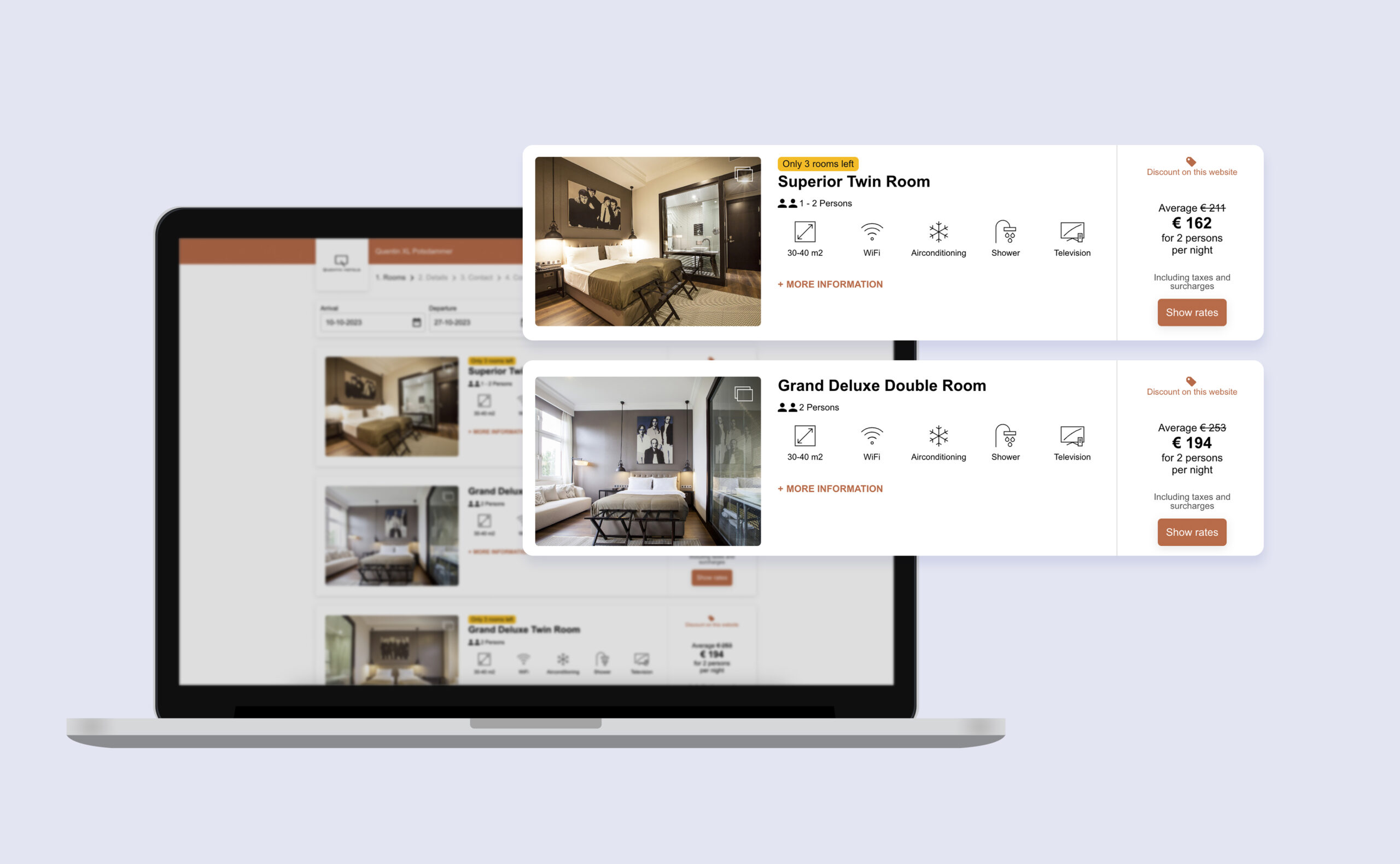 Give your guests a smooth booking experience when booking on your website. Our commission-free booking engine will give your direct bookings a boost.
Booking Engine
02.

Revenue Management

03.

Marketplace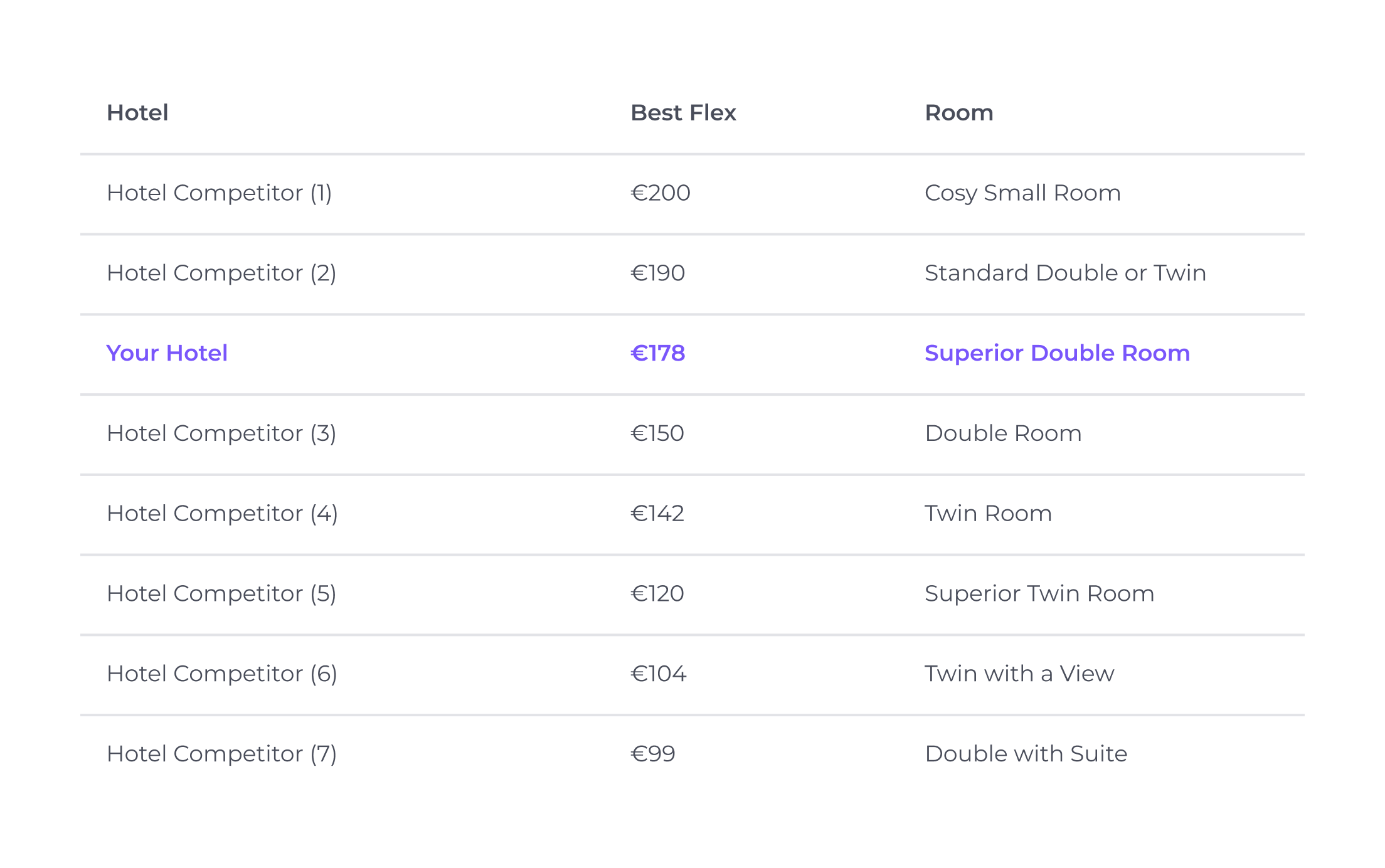 Make smarter pricing decisions with our real-time price comparison, showing how your prices compare with your main competitors.
Revenue Management
01.

Booking Engine

03.

Marketplace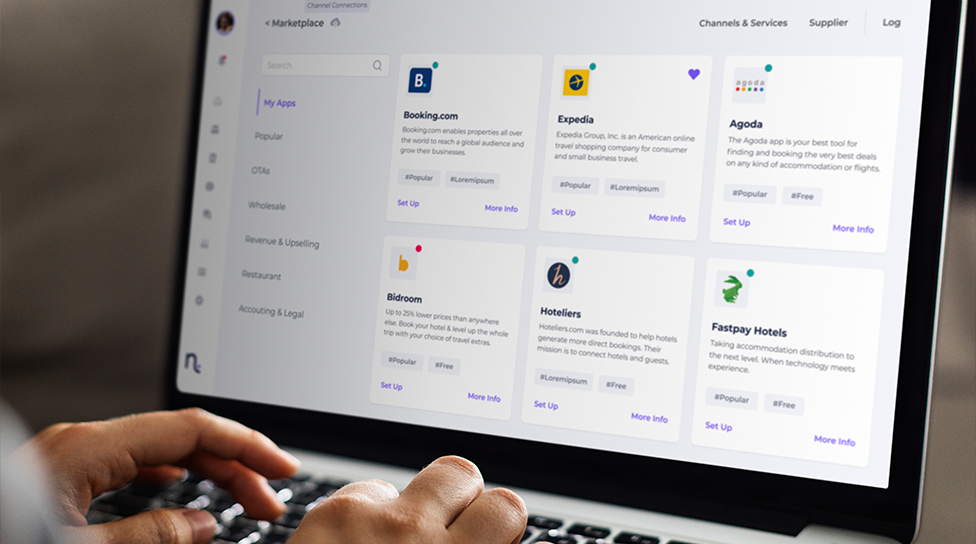 Connect to any accounting system, restaurant system and upselling tool with our growing marketplace of 3rd party apps.
Marketplace
01.

Booking Engine

02.

Revenue Management