Guide with 30 tips to boost your hotel revenue
Covering 30 tips that will definitely boost your hotel revenue. This guide is made in collaboration with a group of hospitality professionals.
In this guide you will find 30 tips that were hand-picked by a group of hospitality professionals. All tips have one thing in common, they help you boost your hotel revenue. The group of hospitality professionals is a mix of revenue managers, hotel managers and hotel consultants, all with at least a decade of industry experience. If you are looking for ways to increase your hotel revenue, then this is the guide for you. Maybe not all 30 tips are new to you, but some will definitely be and it will undoubtedly boost your revenue.
This guide gives you 30 tips that you can implement today in order to see your hotel revenue increase in the near future. The better these tips are followed the bigger the boost in your revenue. What are you waiting for?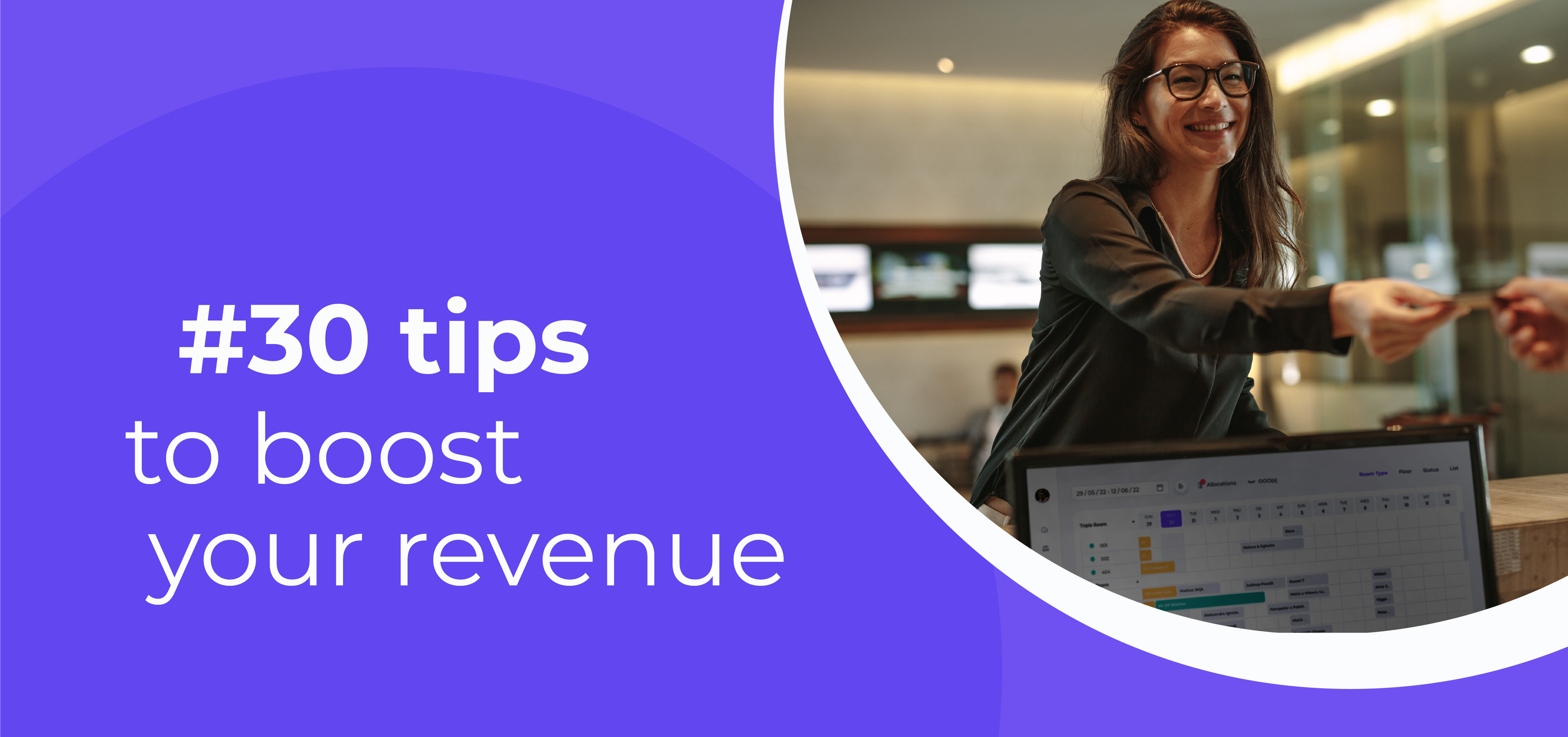 Read our blogs for more industry knowledge
Be the next
success story
There's a space on this page waiting for you.
Find out how Noovy can empower your hotel.
Book a Demo