Quentin Hotels Streamlines Hotel Management with Noovy

Baha Mansour, the Cluster Hotel Manager overseeing all Quentin Hotels in Berlin, welcomed us to the Quentin XL Hotel, a luxurious establishment boasting 170 modern rooms. Quentin Hotels, with a presence in major European cities such as Amsterdam, Prague, Barcelona, and Berlin, have made a significant mark in the hospitality industry.
One of the key factors contributing to their success is their strategic use of Noovy, a versatile property management system. Let's delve into how Noovy has transformed Quentin Hotels' operations and elevated their guest experience.
Effortless Multi-Property Management
With 11 unique hotels across Europe, Quentin Hotels required a unified solution to streamline their property management. Noovy's multi-property software answered the call. The reservation department now seamlessly connects to all their hotels with a single click, accessing comprehensive property information, including arrivals, current bookings, and upcoming reservations. This level of integration isn't just beneficial for the reservation team but also streamlines overall management, providing an improvement of up to 40% time saved.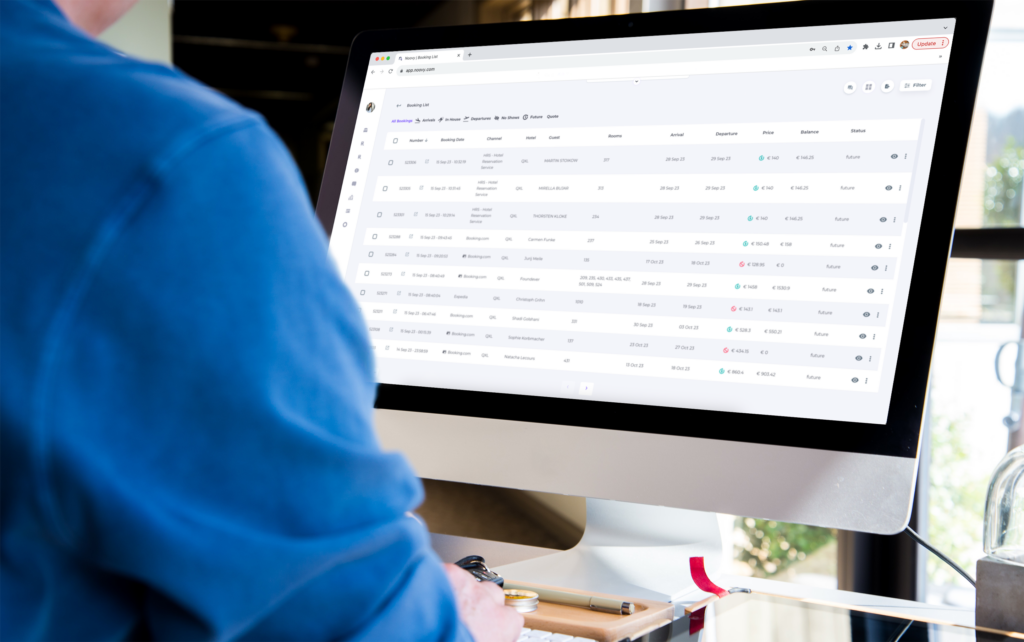 User-Friendly Efficiency
Noovy's user-friendly interface simplifies daily tasks. With just one click, Quentin Hotels' staff can generate any necessary reports and access a complete overview of bookings and booking statuses when guests arrive. This efficiency extends to the front office, where online check-in options enable guests to provide their details in advance, speeding up the check-in process significantly.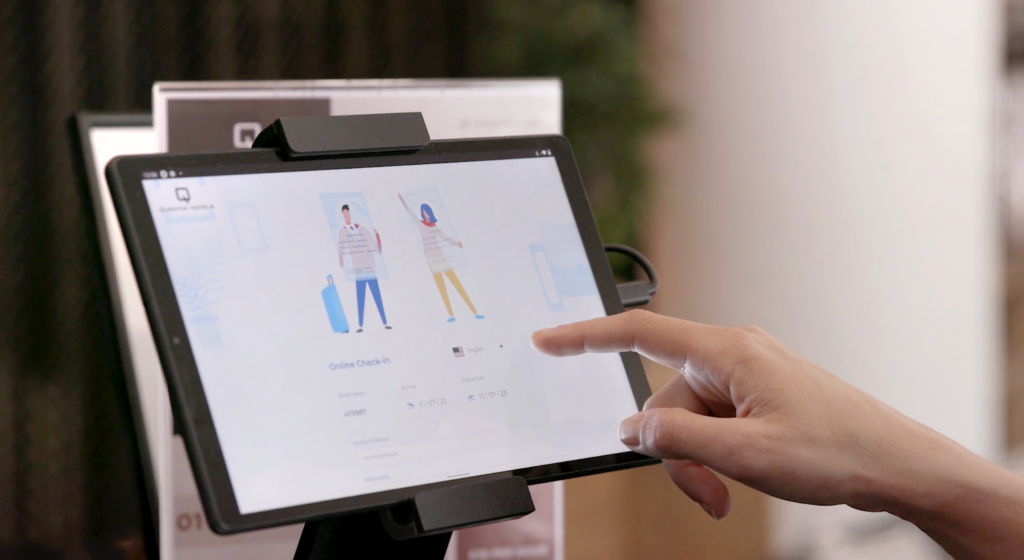 Flexible Payment Solutions
Guests at Quentin Hotels enjoy flexibility when it comes to payments. Noovy offers two convenient payment methods: via the payment terminal at the hotel front desk or virtually, before arrival. The latter option involves sending a secure payment link or utilizing Noovy's automatic payment flow, offering peace of mind through robust security measures and multi-factor authentication. This automated payment process ensures a smooth and swift front desk experience for guests.
"Noovy allowed us to fully automate payments, allowing for more productive time management for our staff."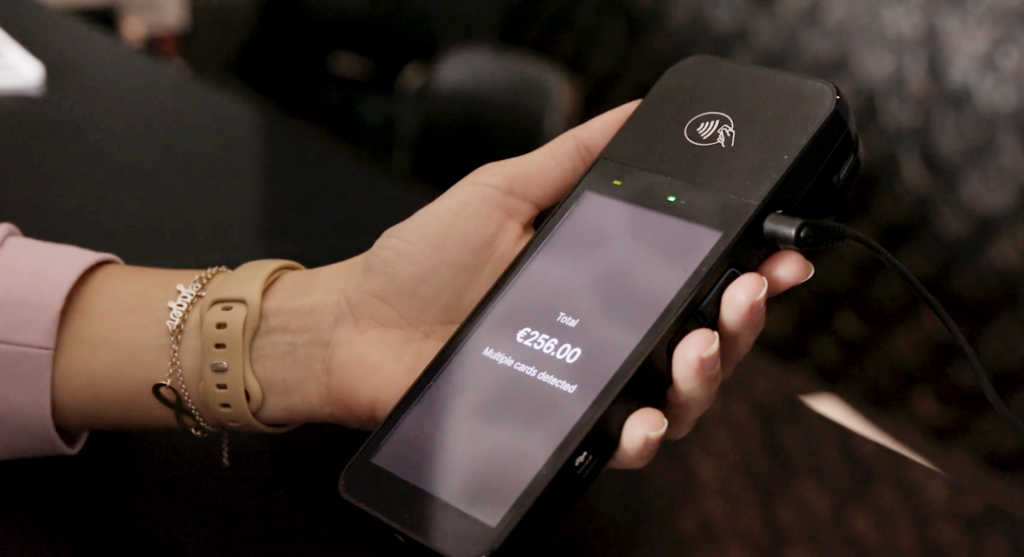 Exceptional Support
Baha Mansour emphasized Noovy's excellent support team, available 24/7 to address any queries or concerns. This responsive support system ensures that Quentin Hotels can rely on Noovy's assistance whenever needed.
Increased Revenue and Booking Integration
One of the most remarkable outcomes of adopting the Noovy software solution across their four Berlin hotels is a visible increase in revenue, according to the hotel manager. Now having over 30% more direct bookings and a constant increase in occupancy up to 75-80% from 50-55%. Additionally, through their Booking Engine, Noovy seamlessly integrates with various booking platforms, ensuring that all reservations flow directly into the system, appearing promptly in the arrivals section. This level of integration simplifies the booking process and contributes to increased bookings.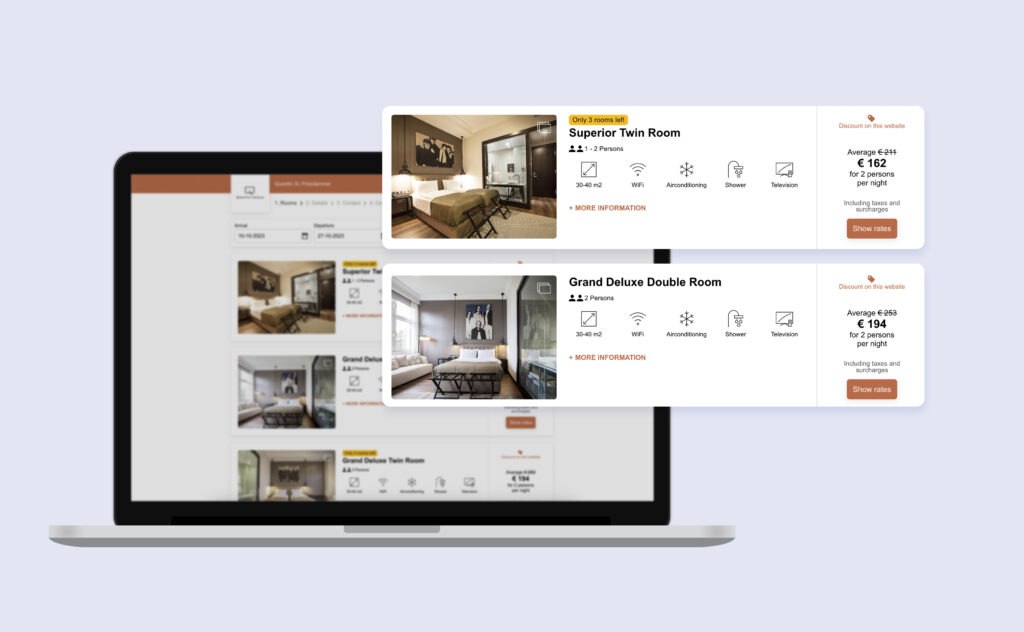 In conclusion, Quentin Hotels' journey with Noovy has been nothing short of transformative. From efficient multi-property management to user-friendly operations, flexible payment options, and exceptional support, Noovy has proven to be an invaluable asset. The seamless integration with booking platforms and increased revenue further solidify Noovy's role as a game-changer in the hotel management software industry.
"Noovy has not only enhanced our efficiency but also our revenue. We appreciate their dedication to helping us succeed."

Quentin Hotels' partnership with Noovy stands as a testament to the power of cutting-edge technology in the world of hospitality, setting new standards for guest satisfaction and operational excellence.
We recommend the following customer success stories for you